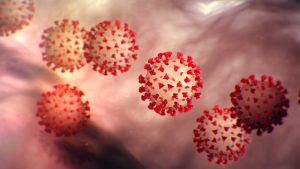 As Ohio's Long-Term Care Services and Supports (LTSS) providers grapple with the coronavirus (COVID-19) outbreak and providing care to some of our communities' most vulnerable residents, it is important that they be mindful of how the current crisis affects staff.
Information & FAQs. Please click HERE for Information & Frequently Asked Questions regarding employment issues providers should be considering. (Original: 3/18/20. Current: 3/30/20 – Version 3.1).
Provider Conference Call. Please click HERE to listen to a 40 minute informational conference call presented by Rob Pivonka on March 18, 2020.
FFCRA Sample Notice. All employers who are covered by the Families First Coronavirus Response Act are required to post a notice of their employees' rights under the FFCRA.  On March 25, 2020, the DOL released a sample notice.  Employers should print this Notice and post it where other similar employee rights notices are located. A copy of the notice may be accessed HERE.
---
To engage ROLF to assist with any employment law issues, please contact the firm at (866) 495-5608 or call or email Rob Pivonka.
Please note that this post is intended to be informational only, and is not intended to be nor should it be relied upon as guaranteeing any results.  Rolf Goffman Martin Lang LLP will not be responsible for any actions taken or arrangements structured based upon this post. The receipt or review of this post by an organization that is not a current client of Rolf Goffman Martin Lang LLP does not create an attorney-client relationship between the recipient and the law firm.
©2020. Rolf Goffman Martin Lang LLP.  All Rights Reserved. May only be copied with attribution.
File: COVID Employment