Healthcare.
It's what we do and who we are.
FOCUS:

 Post-Acute, Senior Living & Long-Term Care

At ROLF we believe that our clients are best represented by attorneys who know the healthcare business like it's their own, who anticipate and understand the laws that affect them, who know the key players in the profession, and who serve not only as dedicated counsel, but as trusted business advisors and friends.
Meet our Attorneys
We take great pride in the fact that many of our attorneys have been recognized by Super Lawyers Magazine, the Best Lawyers in America, and other organizations as being preeminent in our field.

Ohio
30100 Chagrin Blvd, Suite 350
Cleveland, OH 44124

Michigan
2701 Troy Center Drive, Suite 450
Troy, MI 48084
230 North Washington Square, Suite 200
Lansing, MI 48933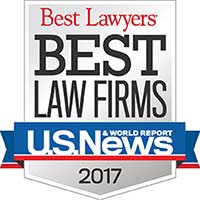 Rolf Ranked 1st Tier Law Firm in the U.S. by U.S. News & World Report